The Black Crow Cafe - Elkhart, Indiana
(CLOSED - March 2021) The Black Crow Cafe has served Toccoa Coffee and Toccoa's Bardstown Espresso for more than three years. In 2018 Andrew took over the cafe and made their menu full Vegan. I've heard people say, "I can't eat that. I'm not vegan." Well, I guess you've never eaten a salad? Andrew's passion for offering a plant-based menu has produced a huge client following. Hey, yours truly isn't vegan but I've learned a lot in the past years and I've improved my health by listening and learning from my vegan friends. Even if you aren't vegan, you will fall in love with the Black Crow's cakes! You might find you like "vegan cake" better than what you have eaten your entire life.
I like to tell folks that the Black Crow is a destination and an experience. Start your day by visiting the cafe, along with a friend, and purchase your coffee or latte. You can walk around the Black Crow on Main, which is the antique and up-cycled shop where the Black Crow Cafe is located in. Sip your drink and shop for a few hours. Once done, go back to the cafe for lunch and a slice of cake!
---
Related Posts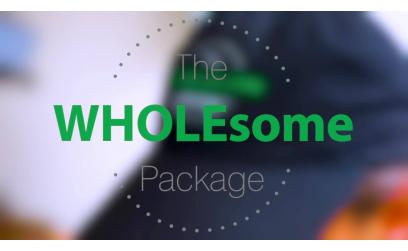 By Jeff Whitlow / 07 February, 2019
WHOLEsome Package Cafe equals Quality Food and Drink in Mishawaka, Indiana. Anna and Nicole have knowledge about healthy eating and can put you on the right path...